Cubist Oil Painting by Japanese Artist Norio Tanaka, "Curse of God", 1961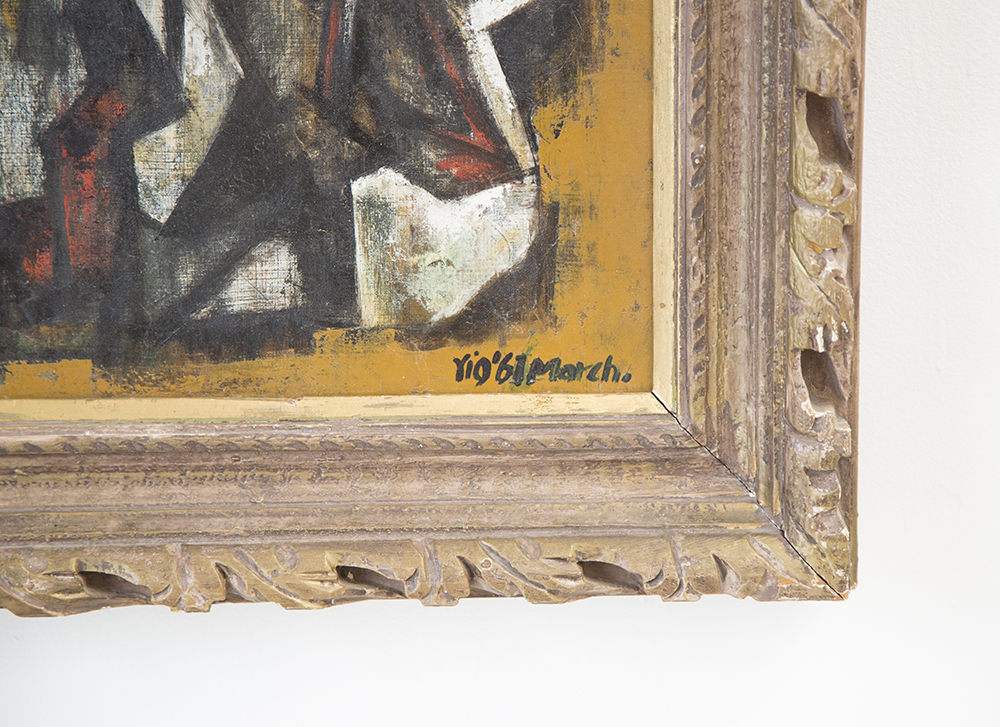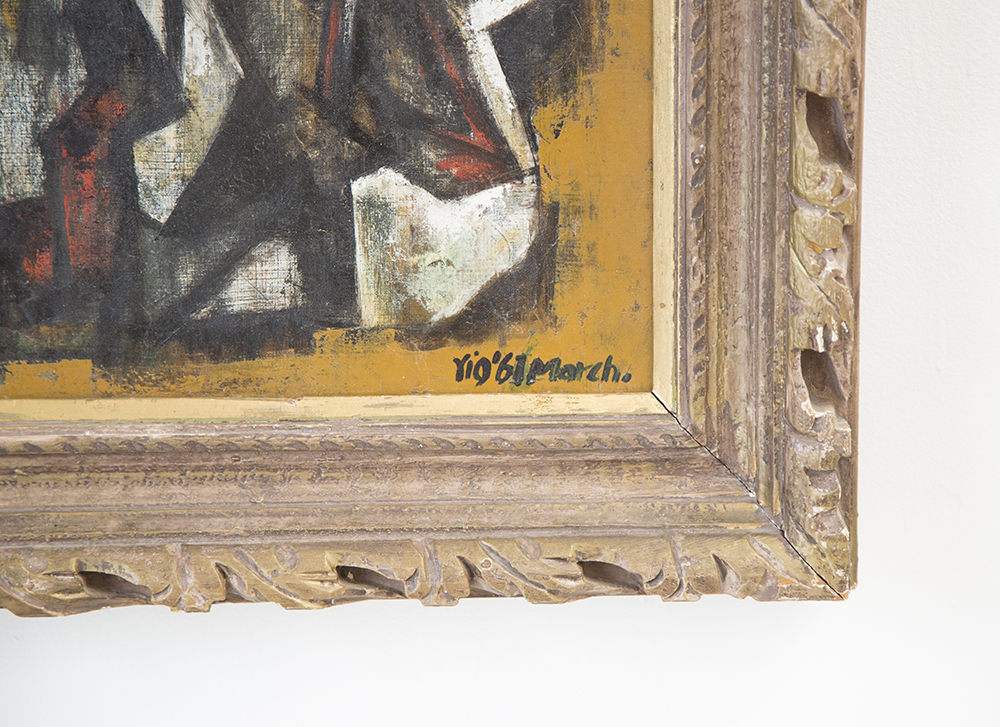 sold out
Cubist Oil Painting by Japanese Artist Norio Tanaka, "Curse of God", 1961
A remarkable cubist oil painting by Japanese Artist Norio Tanaka. Presented in a carved wooden frame. Signed and Dated on back.
Markings:
2-21-8 Den-en Chofu
Onta-ku, Tokyo, Japan
NorioTanaka
<<March - '61>>
<<A curse of God>>
Dimensions:
Framed: 34.5"W x 45.5"H x 3"D
Canvas: 27.5"H x 16"W canvas
Shipping:
This item can ship via Fed Ex Ground. Please contact us with your shipping address for a quote, shipping to be invoiced following purchase.

White glove delivery service and standard parcel shipping offered throughout the US. Local Chicago Land delivery is available upon request. This item is also available for local pickup in our showroom. We are happy to assist in planning and scheduling the shipping and delivery of your purchase. Please contact us at info@thesouthlooploft.com for a quote.