No. 050 Moroccan Beni Ourain 8 x 10 Rug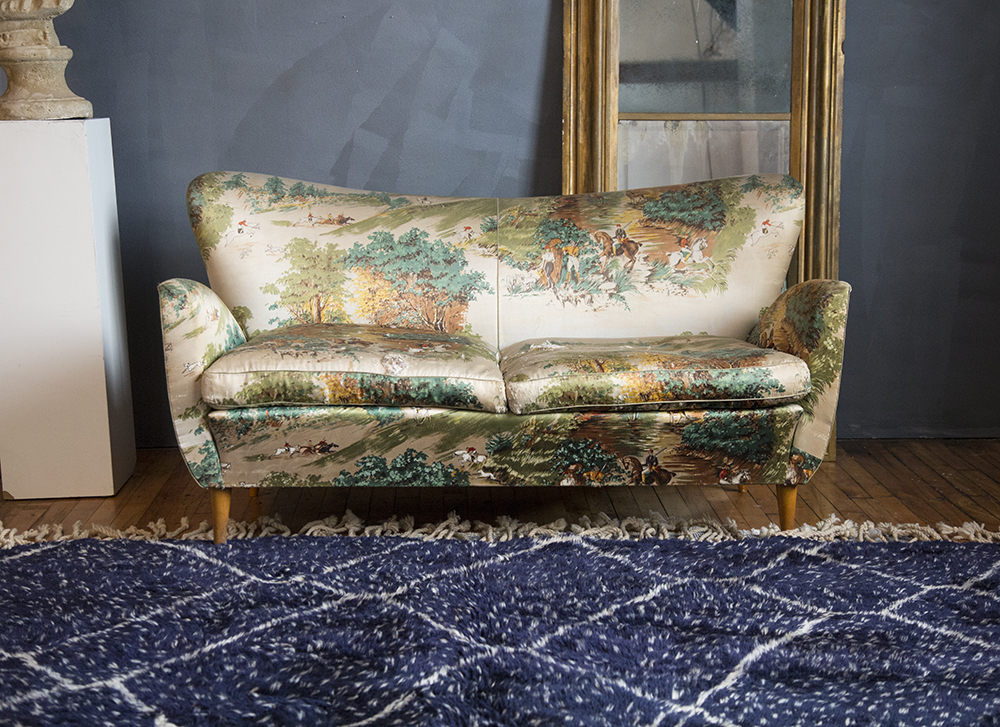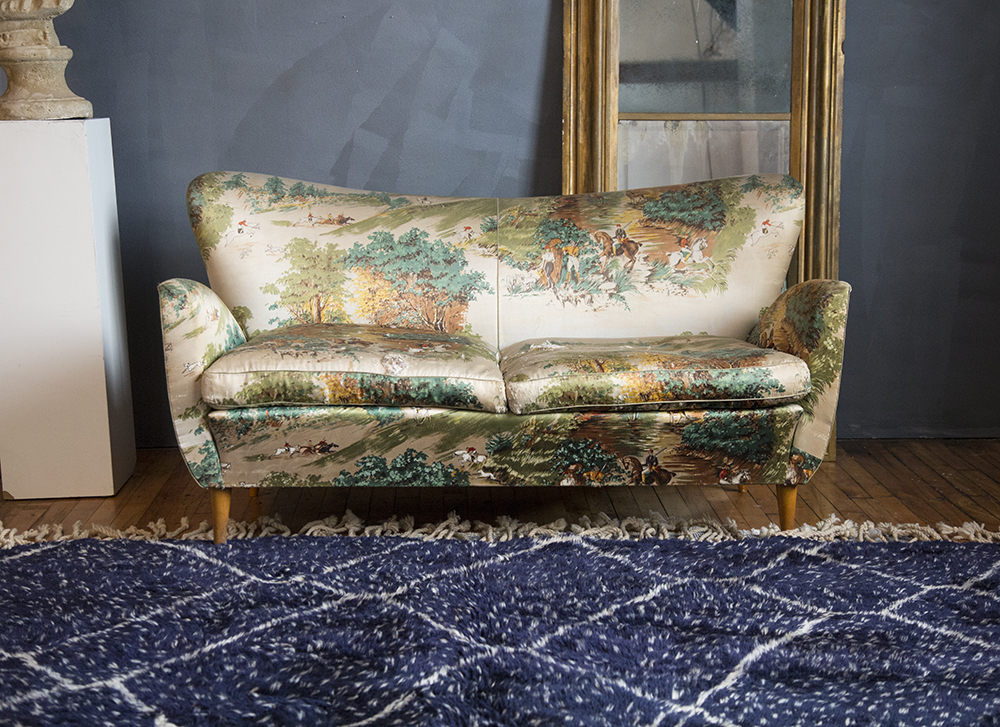 No. 050 Moroccan Beni Ourain 8 x 10 Rug
A custom designed Moroccan rug in deep navy and tan with a thick, plush pile.
Dimensions: 8' x 10'
Details: Custom Made in the Beni Ourain region of Morocco, this rug was hand woven especially for the South Loop Loft showroom. It is available to purchase or to custom order in any size.
Condition: All rugs are cleaned and ready to use at the time of purchase. This rug is in excellent, well cared for condition.
Shipping: This rug ships free via USPS within the Continental US.
Care: To preserve the life of your heirloom rug, we recommend regular vacuuming and use of a rug pad.
Notes:
- Each rug is vintage and handmade, meaning there may be the presence of signs of wear or imperfections- such as fading, uneven fringe and the shape may not be perfectly square. Significant condition issues will always be noted.
- All our photos are taken in natural light to accurately represent the colors and nuances of each rug. The device you're viewing on or the lighting in your home may
All online sales are final.
Questions? Contact us at info@thesouthlooploft.com